Group classes are a great way to prepare for real-world experiences you'll encounter.
Working in a class with other dogs and handler teams helps give you both the confidence and skills needed to be successful with your goals – whether just everyday life or in the competition ring.
Basic Manners Obedience Class

Obedience training gives you an opportunity to deepen your relationship with your dog and teaches them to be a better companion. Through training, we will replace undesirable behaviors with appropriate ones, basically teaching good manners that you'll appreciate in daily life.

The Basic Manners class is a six-week class, meeting once per week to teach obedience for everyday life.
Some of the skills we focus on include: Sit, down, stay, no jumping, and controlled walking.

Each behavior is broken down into small steps to help you and your dog understand what is to be accomplished. Using these skills, your dog will learn to behave in many different situations.

With the use of positive reinforcement, both you and your dog will find classes engaging and fun.

My emphasis is on teaching you how to train your dog, providing you skills that you can tailor to meet training challenges long after the class session has ended.

The Basic Manners Class is $260.

Classes are held on Thurs.

Location info:
53 Union Avenue
Ronkonkoma, NY
N & J Irvying

Rick worked with us over Zoom and the work we did with him was extremely effective. He helped us understand that some of Millie's limitations were related to her lack of socialization and very limited exposure to the world outside of the backyard she spent most of her time in. His vast amount of knowledge about dogs and how they work, combined with his kindness and patience, were invaluable to us.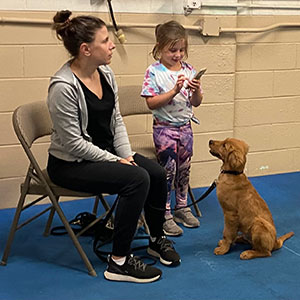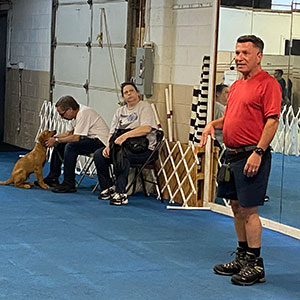 AKC Competition Obedience Classes

Group competition classes are great for training in a more realistic environment that includes distractions and different locations, all of which are critical to competition performance.
Rick strategically sets up an environment that helps your dog learn to focus on you and navigate a successful performance in the ring.

Whether you're just thinking about competing or have been competing for years, we have a class for you. All breeds welcome, including mixed breeds.
A. Catinella

"Rick's training classes have taught our puppy, Penny, a lot of important skill sets. Rick is patient, knowledgeable, and makes each class fun and engaging!"